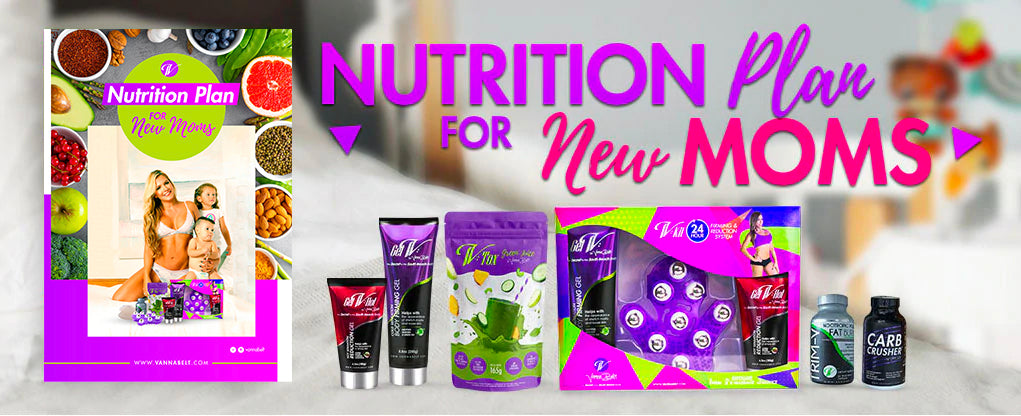 Having a baby is life changing + sometimes
that means changing other aspects of your daily routine.
TRANSFORM YOUR BODY IN 8 WEEKS
This plan has been designed by the Vanna Belt team, leading trainers, nutritionists and wellness coaches.


ABOUT NUTRITION PLAN FOR New MOMS
The program has been developed to help you set benchmarks, track your progress, and get tangible results without any guesswork.
Devised to help you experience progress you can see and feel.
We help you help yourself by maximizing each ounce of sweat, discipline and commitment you put in.
By following along and completing this 360 degree lifestyle program, we give you the tools to achieve your goals.
all in the covenience of your own home


Of all the changes you go through while being pregnant,
your skin + body definitely go through the biggest and visible transformation
V-Babes
MOMS
!
I have a loose mommy belly with tons of stretch marks and I've been loving this!! My skin feels so much smoother and firmer!! - Nichole Lovett
Omg I'm so in love with this v-Ody oil leaves my skin feeling soft helps the appearance of my skin smell great and doesn't leave that oily feel love love love it. Great job Vanna Belt. - Diane Dehoyos
This gel helps me reduce the size of my stomach! It has a heat feel to it. I am so excited to keep using it. - Amayrani Galarza
Love this product and Vanna. I had some concerns and she answered all my questions without any hesitation. I appreciate her so much because she guided me in the correct way to make the best purchase for myself!!!! - Kelly Reese