As the holiday season twinkles around the corner, it's time to think about the perfect gifts for your loved ones.
This year, why not give the gift of beauty, wellness, and confidence? Vanna Belt's range of products offers just that.
From skin care to body shaping, we've got you covered. Let's dive into our top picks for this holiday season!
Gel-V: Clinically Proven Solution for Stretch Marks and Skin Firmness
Transform your skin care routine with Gel-V, a clinically proven gel that targets stretch marks and may reduce loose skin.
Ideal for use on hips, thighs, stomach, buttocks, and other areas prone to flaccidity, Gel-V offers a range of benefits.
Gel-V is a thoughtful gift for anyone looking to enhance their skin's appearance and texture. It's a perfect choice for those seeking a clinically proven solution for firmer, more toned skin.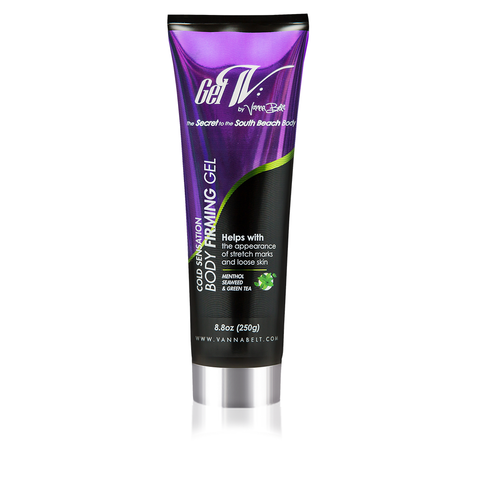 V-Belt: Define and Shape with Comfort
The V-Belt is an ideal present for fitness enthusiasts or anyone looking to shape their waistline.
This comfortable yet effective waist trainer helps define the waist, offering support during workouts or daily activities. It's a gift that combines comfort with confidence.
Firms and trims the waist 2 to 3 inches

Guaranteed to stay in place and never roll up

Contours a smooth silhouette underneath form fitting garments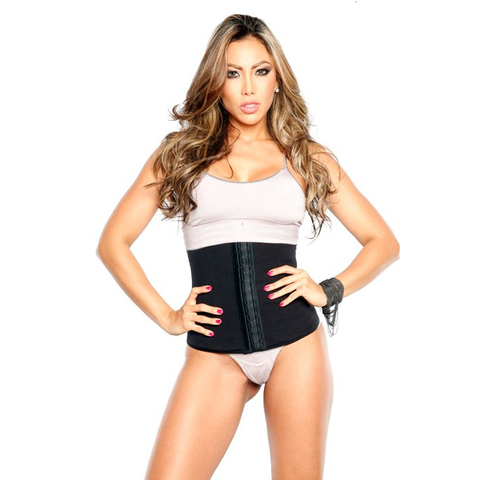 V-Kits: The Ultimate Bundles for Beauty and Wellness
Can't decide on a single product? V-Kits are here to save the day!
These bundles combine the best of Vanna Belt's offerings, making them a comprehensive gift for anyone on your list.
From skin toning to body shaping, these kits cater to various beauty and wellness needs.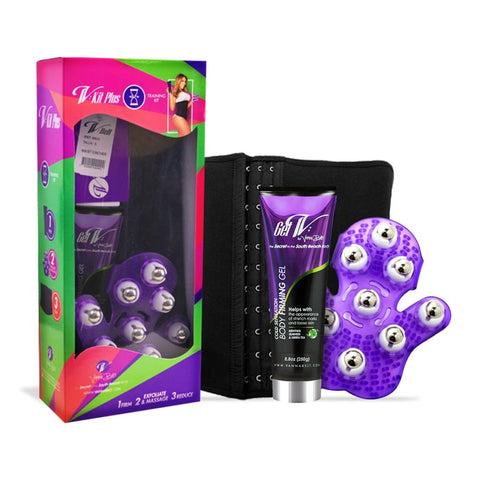 V-360: Sculpt Your Silhouette with Seamless Comfort
Introducing the V-360, our all-day, everyday mid-thigh bodysuit designed to sculpt and enhance your figure with a 360º smoothing effect.
From the upper back and bust to the lower thigh area, the V-360 offers comprehensive shaping for a beautifully contoured silhouette.
Crafted with shape-sculpting technology fabric, it's breathable and comfortable for all-day wear. The seamless design, free from hook and eye closures, ensures an undetectable look under any outfit, with or without a bra.
Gift the V-360 to someone special for a cinched waist, smoothed thighs, and lifted curves.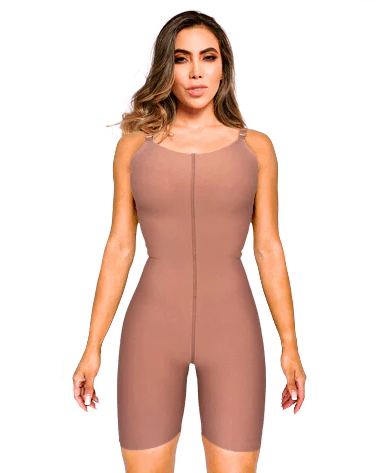 RelieVe: Natural Comfort for Digestive Wellness
Discover the soothing power of RelieVe, our anti-inflammatory drops specially formulated to ease digestive discomfort.
Infused with the calming properties of calendula, RelieVe is a natural digestive aid that can help alleviate symptoms like bloating, constipation, and stomach cramps.
It's particularly beneficial for those experiencing gastritis, heartburn, or irritable bowel syndrome, offering improved digestion and temporary relief from discomfort.
Gift RelieVe to someone who could benefit from a natural solution to digestive wellness and the alleviation of bloating.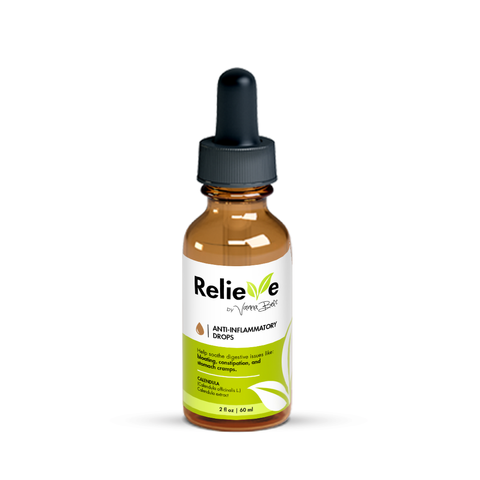 Water Drops: Revolutionize Your Wellness Journey
Introducing our groundbreaking WATER DROP pills, expertly crafted to support your wellness goals.
These innovative pills are designed to naturally and effectively reduce water retention and maintain a healthy fluid balance in your body.
As a diuretic, WATER DROP nettle pills aid in increasing urine production, promoting the excretion of water and salt. This can help alleviate bloating, water retention, and even weight gain.
It's a thoughtful gift for anyone looking to enhance their wellness routine with a natural solution.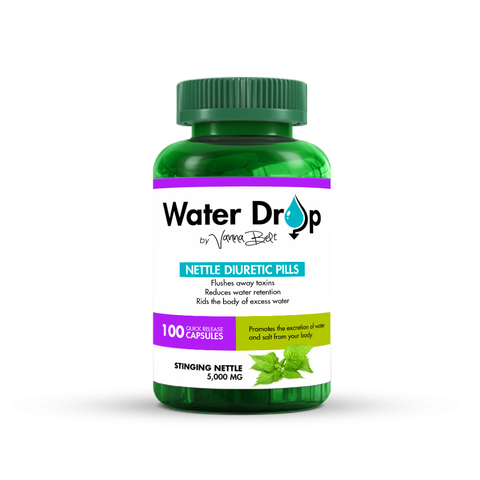 This holiday season, give the gift of beauty, wellness, and confidence with Vanna Belt's range of products.
Whether it's Gel-V for toned skin, the V-Belt for shaping, or the soothing touch of Relieve, there's something for everyone. Happy holidays and happy gifting!
OUR MISSION
Inspire, encourage and empower women around the world to regain confidence in their bodies and feel comfortable in their own skin.
SEE WHAT PEOPLE ARE SAYING!
"If you're still wondering if it works! Stop, do yourself the favor and order it. I will forever be a user of the product. It's faded my stretch marks immensely on my hips, thighs and tummy."
Deanna R., Happy Gel-V Customer
"Best Belt ever!!! The V-Belt gives me the support I need and that I was looking for. It maintain my waist snatch while giving the comfort and support all while looking good 😊 with any type of clothing. Will definitely recommend this V-Belt to everyone, I love it 🥰"
Yessica P., Happy V-Belt Customer
JOIN THE VANNA BELT CLUB!